Maine Realtor and NH Realtor (Talley-O Design)
Given a loose direction by client I concepted, designed, and created magazine covers for both Maine Realtor and NH Realtor on strict deadlines using hand drawn elements, typography, color and shape.
AMISH COUNTRY NEWS: Seeing Through the Cultural Stereotypes Magazine Spread
Built magazine layout based on Amish cultural editorial. Utilizing grid system, created a 4–page spread experimenting with typography overlaid on imagery, transparency layers, and textured paper.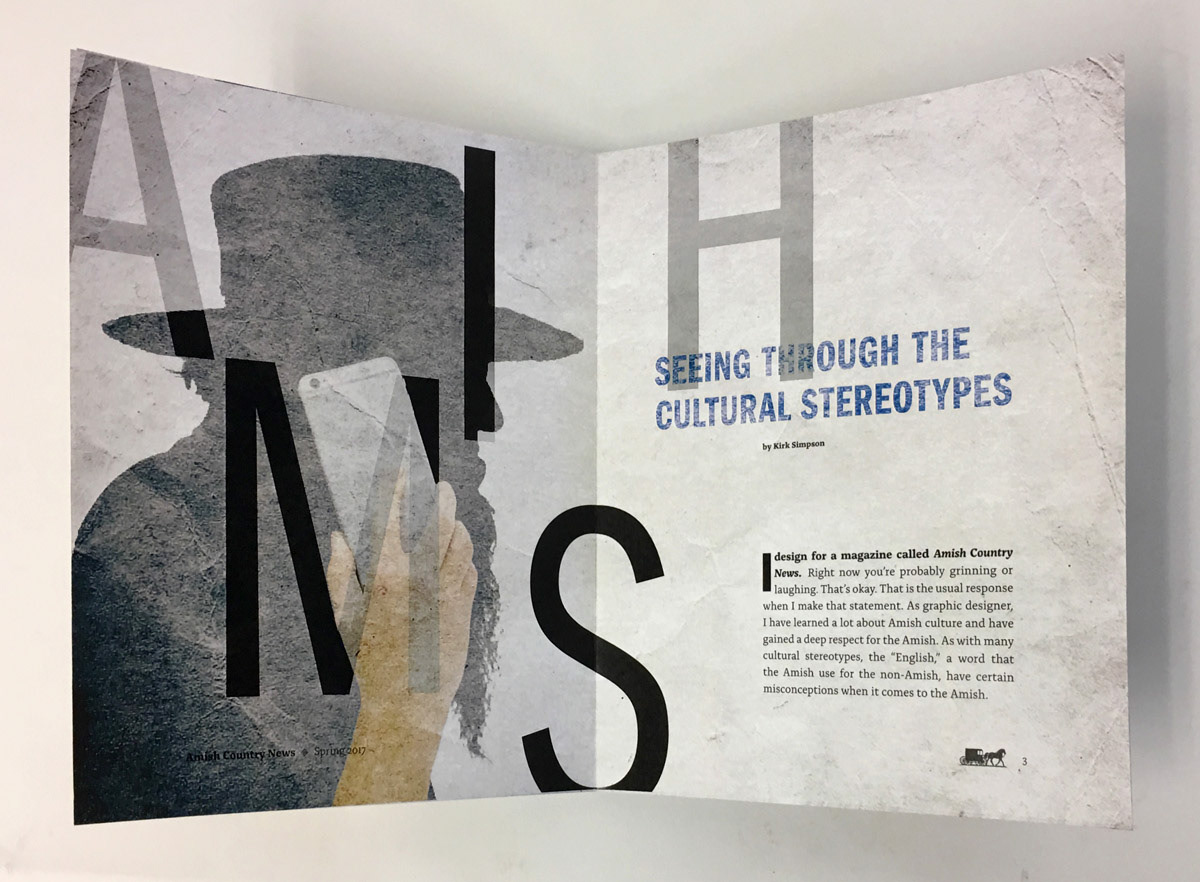 Amish Country News is a seasonal magazine being produced seven times a year in the Lancaster County area in Pennsylvania. Since 2001 I have developed this magazine into what I believe is the best it can be. Some of the ads are produced by advertisers, with little or no control and some are produced by me as designer. This is our July 2020 issue.